Internal Family Systems Therapy (IFS): 2-Day Experiential Workshop – Richard C. Schwartz
Salepage: Internal Family Systems Therapy (IFS): 2-Day Experiential Workshop – Richard C. Schwartz
Description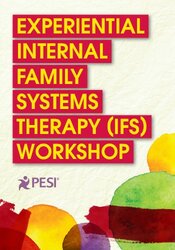 As a young therapist, I often struggled to get results. I avoided my client's internal emotions and instead tried to control the difficult symptoms I was seeing – which led to heated arguments and frustration rather than progress.
When I started listening closely to my clients, I finally discovered the answer to healing and transformation…
As clients would talk about their different parts (and how the parts felt pain and emotions), I realized that was the key – we have to free each part from the trauma, abuse, attachment injuries and suffering that they feel.
Since I began developing Internal Family Systems (IFS) 30 years ago, it has been scientifically tested to be effective at helping a wide variety of mental health conditions – such as trauma, addiction, anxiety, and depression – which is why it is one of the fastest-growing approaches in therapy.
Hailed by Dr. Bessel van der Kolk, IFS will transform your clients' lives as they learn to heal themselves. No more therapist directives or insights, rather IFS will provide a connection with your client that creates lasting healing.
Please join me in this unique recording. I will give you valuable feedback, guided instruction, and share powerful in-session videos of IFS in action. I want to give you the skills you need to use IFS, so you can improve what you're doing in the therapy room – and see transformation in your clients' lives.
Objectives
Summarize Internal Family Systems (IFS) steps, concepts, and techniques to inform the clinician's choice of treatment interventions.
Develop a deep understanding of how neuroscience informs therapeutic decisions in IFS therapy.
Identify, specify, and clarify the protective parts of clients who have a history of trauma to help with assessment and treatment planning.
Articulate the IFS belief that all parts want something positive for the client and how the parts will use a variety of strategies to gain influence within the internal system.
Compile an alternate view of client symptoms and psychopathology, showing how client's parts are trying to protect them from emotional and psychological pain for purposes of client psychoeducation.
Demonstrate how IFS translates common comorbidities into parts language, showing a non-pathological perspective of mental health disorders as it relates to clinical treatment.
List three protocols of IFS and how to apply them when working with clients who have complex developmental trauma.
Explain the three categories of sub personalities that clients most often present in therapy.
Identify and describe the qualities of self to improve client engagement.
Identify the seven most common manager fears and how to effectively address each one in session.
Explore how clients are forced into their extreme roles of being managers and firefighters in order to protect and defend the system from pain.
Discover common stuck points for IFS therapists in relation to assessment and treatment planning.
Outline
Internal Family System (IFS)
Origins of IFS – the work of Richard Schwartz, PhD
A non-pathologizing, accelerated approach rooted in neuroscience
Apply inner resources and self-compassion for healing
How to heal implicit memory wounds
Study limitations: small sample size, no control group
Clinical considerations for clients experiencing abuse
The IFS Technique
Step 1: Identify the Diagnoses & Symptoms
Assess the diagnoses: PTSD, anxiety, depression, substance abuse, and eating disorders
Apply meditation practices

Find the symptom, focus on its fear
Separate the person from the symptom
Become curious about it
Find the real story behind the symptom
Step 2: Gain Access to Internal Strengths & Resource for Healing
Move from defensiveness to curiosity
Access compassion to open the pathways toward healing
Foster "internal attachment" work
The "Self" of the therapist-countertransference redefined
Step 3: Healing of the Traumatic Wound
Three phases to healing the wound:

Witness the pain
Remove the wounded part out of the past
Let go of the feelings, thoughts, and beliefs
Empowering IFS-Specific Grounding Techniques
Flashbacks
Panic attacks
Suicide
Dissociation
Target Audience
Counselors
Social Workers
Psychologists
Psychotherapists
Addiction Counselors
Case Managers
Marriage & Family Therapists
Nurses
Chaplains & Clergy
Other Professionals Who Work within the Mental Health Fields
Faculty
Richard C. Schwartz, PhD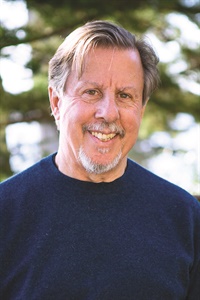 Richard Schwartz began his career as a family therapist and an academic at the University of Illinois at Chicago. There he discovered that family therapy alone did not achieve full symptom relief and in asking patients why, he learned that they were plagued by what they called "parts." These patients became his teachers as they described how their parts formed networks of inner relationship that resembled the families he had been working with.
He also found that as they focused on and, thereby, separated from their parts, they would shift into a state characterized by qualities like curiosity, calm, confidence and compassion. He called that inner essence the Self and was amazed to find it even in severely diagnosed and traumatized patients. From these explorations, the Internal Family Systems (IFS) model was born in the early 1980s.
IFS is now evidence-based and has become a widely-used form of psychotherapy, particularly with trauma. It provides a non-pathologizing, optimistic, and empowering perspective and a practical and effective set of techniques for working with individuals, couples, families, and more recently, corporations and classrooms.
In 2013, Schwartz left the Chicago area and now lives in Brookline, MA where he is on the faculty of the Department of Psychiatry at Harvard Medical School.
Readmore about: Richard C. Schwartz
Share Tool - Group Buy Tools and Premium WordPress From $1