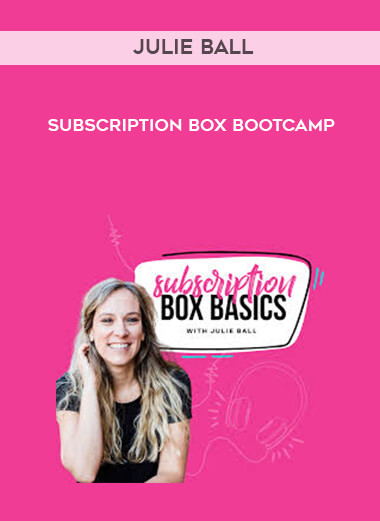 Subscription Box Bootcamp will teach you how to start and grow a profitable subscription box business.
You are so ready to finally to launch your subscription box business without the overwhelm.
You want to help others through your subscription box, it's time to stop waiting around for someone else to beat you to it.
Are you ready to start planning + growing your subscription box and finally create the business you've imagined?
Imagine what it will feel like when you've shipped your first boxes + finally get to deliver absolute delight to your new customers!
Imagine the excitement of amazing reviews on your first box!
Imagine what you're going to feel like once you've nailed your first renewal, figured out a manageable social media strategy, have companies pitching you their products, and you feel excited about your profitable sub box business every day.
The Subscription Box Industry is thriving. It's time YOU are a part of it.
Yes! You want a profitable subscription box business, but you are still wondering…
How do I launch?
Where do I buy products?
How do I get new subscribers?
I know, there can be a lot of questions and confusion if you're starting a subscription box for the first time. If you don't have a plan to follow, it can be easy to make some critical mistakes, get off track, and quit before you send out those first boxes. Without guidance and support, it can be difficult to make any progress at all!
Here's what you will get in Subscription Box Bootcamp:
6 months of step-by-step instructions to launch and scale your box idea
Social media templates, video demos and email swipe files to ramp up faster than you would on your own.
Printable weekly planner so you know your priorities each week to stay on track with sourcing, replenishing and shipping
A private Mastermind community to lean on for support, accountability + feedback as you work through the bootcamp
Live Group Coaching Calls
Lifetime Access
This course is for you if:
You have a subscription box idea but don't know where to start
You want to be an entrepreneur in a thriving market category
You are driven and eager to learn
You like being able to ask questions and for feedback in a safe community of likeminded friends
You're looking for some guidance and accountability
You keep putting off starting even though you want to!
Here's what you can look forward to in the course:
The blueprint you need to launch a profitable subscription box
Post-launch support so you can scale your business
You'll finally be able to move forward without decision paralysis
You'll have the confidence to keep on track!
Starting now will allow you to:
Launch before someone else launches your box idea first!
Become profitable rather than sitting on a money-maker idea.
Change lives with the amazing products and value you provide through your box.
Be the leader, the innovator in your industry!
Be your own Boss.
Sale Page: Julie Ball – Subscription Box Bootcamp
Archive: Julie Ball – Subscription Box Bootcamp