Jenna kutcher – 20 Essential Email Responses for Wedding Photographers
Salepage: Jenna kutcher – 20 Essential Email Responses for Wedding Photographers
HIGHLIGHTS
Includes 20 pre-made email responses professionally written by Jenna!
Covers LOADS of topics ranging from how to gracefully respond in lots of common situations all the way to preparing your clients right before their wedding, working with vendors and MUCH more!
Formatted in an easy-to-navigate .PDF file that you can copy in paste in SECONDS.
Greatly improves your clients' experience working with you while saving lots of time!
GIVE ME THE DEETS

Let's be honest: email is sucking up wayyyyyy too much of your time. Not to mention, you get too many emails you wish you could un-see because you have no clue how to respond. No one ever told you that being a photographer ALSO meant being your own customer service representative…and you KNOW that client experience matters!
Take these email templates, put your spin on 'em, and start saving hours upon hours each day (not to mention, imagine how good it would feel to hit "send" with confidence)! Consider me your wedding photography fairy godmother in your inbox because life is about to get a whole lot easier with these 20 essential email responses.
ABOUT JENNA KUTCHER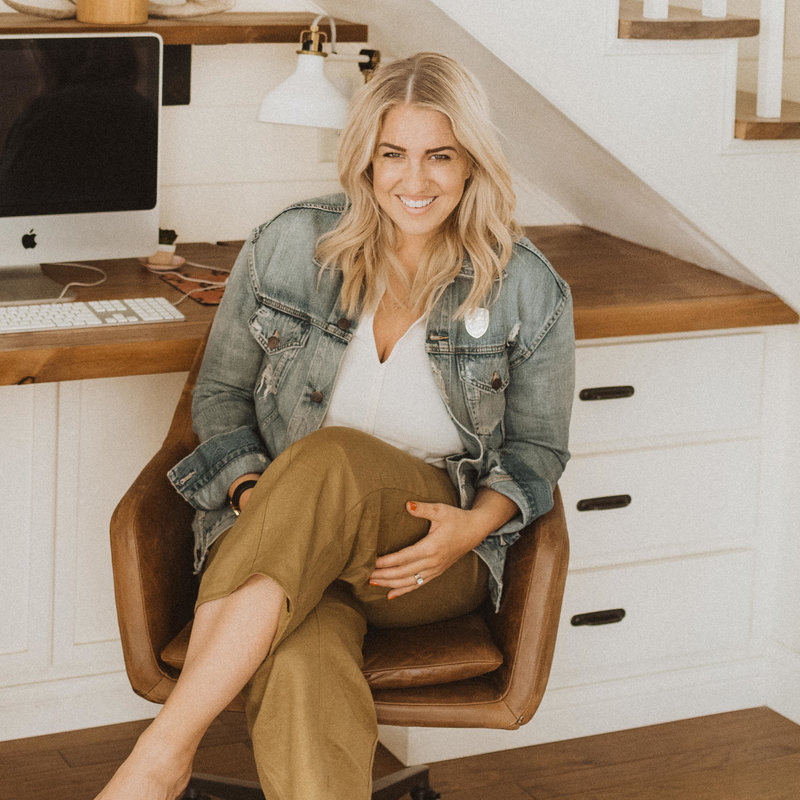 Hey there!
I'm Jenna Kutcher
I'm a small-town Minnesota photographer, podcaster, educator, and author with big dreams. Obsessed with: mac and cheese, puppies, a nap in the sunshine, and yoga pants. I've been keepin' it real since 1988.
I didn't always have this business: the clients, the courses, the sales, the millions of downloads…
In fact, just a few years ago you could have found me wearing red and khaki, exhausted in my stuffy windowless office. I thought I had landed my dream job, but that dream turned into a ladder-climbing nightmare.
At the age of 23, I invested in a $300 Craigslist camera. Little did I know, that camera would be my one-way ticket out of my windowless office corporate job. That single investment led me to the 7-figure empire I'm running today. Today you can find me snuggled up in my cozy Minnesota craftsman with my two pups or basking on the beaches of Hawaii (or anywhere warm) with my dreamboat husband and our beautiful baby girls.
currently…
I'm probably sipping coffee or a jalapeno margarita and dreaming of ways I can help other entrepreneurs grow profitable, passionate, authentic businesses that allow them to live more and work less.
Ya wanna know what lights me up? Making people feel, own, and celebrate their enough-ness and feel less alone… because sometimes this journey gets hella lonely and our only friends are called Ben + Jerry (and they conveniently come in the gallon size– Chunky Monkey anyone?). If I can be that permission granter in your life that whispers: "you really can do this" while the rest of the world is provoking doubt… then I'll consider my job done
Readmore about: Jenna Kutcher
Share Tool - Group Buy Tools and Premium WordPress From $1