Hale Dwoskin – Sedona Method – Financial Liberation (Sex, Food & Money Retreat)
Salepage: Hale Dwoskin – Sedona Method – Financial Liberation (Sex, Food & Money Retreat)
Description of  Financial Liberation (Sex, Food & Money Retreat)
Most of us do not realize that we are constantly being victimized by our beliefs. They tell us what we can and can not do and what is right and true in this moment. We can get so lost in our beliefs that we only see the stories about "what was" and "what might be."
When this happens we miss the exquisite beauty that is already here and now. We also feel trapped in patterns that are causing us pain, loss and missed opportunity. Yet it does not have to be that way!
The programs of the mass consciousness about sex, food and money certainly make it more difficult for you to have a breakthrough in these areas because they reinforce your own programs. But it's YOUR programs and beliefs about these issues that actually limit your success and happiness.
The Financial Liberation course helps you let go of these beliefs and regain control of your financial destiny.
If you've ever allowed your debt to climb too high, felt frustration around your job or your income or struggled financially in any way, this course is for you.
The groundbreaking releases in this course ask you to review your life and take a look at how much you've played the role of slave in your life–slave to your job, slave to your debt and bills, slave to the people in your life and the roles you've taken on–and to welcome your whole story around debt, working, struggling with work, your goals, your sacrifices and more.
The bottom line: To really excel financially and in life, you have to move beyond slave consciousness.
Experience for yourself what is beyond your identification with both slave and master.
The freedom you will gain from this change of perception will allow abundance to come to you with far greater ease. Find out for yourself:
How the desire to hurry things along causes more trouble than it's worth
How the mass consciousness encourages us to all be slaves
How letting go of your identification with the doer is key
About Hale Dwoskin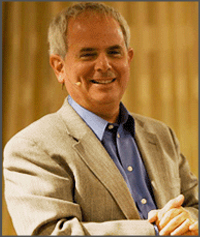 Hello, my name is Hale Dwoskin. Over four decades ago, I learned the Sedona Method from my friend, Lester Levenson, and my life has been forever changed. I have found inner peace, lightness and contentment as well as success in every area of my life and I know that you will, too. Because of the successes I have achieved with this tool, I have dedicated my life to sharing this with you and everyone who has a sincere desire to change and improve their lives.
This technique has already helped hundreds of thousands of people to tap this natural ability to let go of uncomfortable or unwanted emotions on the spot, including many people that you may already know.
What makes the Sedona Method a powerful tool (that really works!) is that it is a process you can use anytime, anyplace, to improve any area of your life.
Readmore about: Hale Dwoskin
Share Tool - Group Buy Tools and Premium WordPress From $1