Description of Improve Your Voice
Discover the secrets behind having an amazing voice. Learn to relax, gain confidence and become more present through these simple daily exercises.
"Improve Your Voice is a great introduction for anyone to learn how to communicate better. Singers, actors, and public speakers will benefit from this course, as well as anyone who simply wants to boost their confidence and the effect they have on people in every day conversations."  Alan S. Weber – Professor of English
This eight week course is designed to equip you with the tools necessary to achieve great results with every aspect of your voice – enabling clear, resonant and confident vocality.
Through simple daily exercises you will unlock ways in which to:
Become a more effective speaker or singer
Gain confidence in yourself
Develop a more authoritative, engaging and resonant speaking and/or singing voice
Learn physical and practical training techniques for daily practice
See an immediate positive change
Improve your pitch, tone, projection, articulation, resonance and overall presence
Overcome nerves and engage any audience
Relax and find comfort in your physicality, body language and self awareness
Feel more comfortable in yourself and relieve stress
About Darren McStay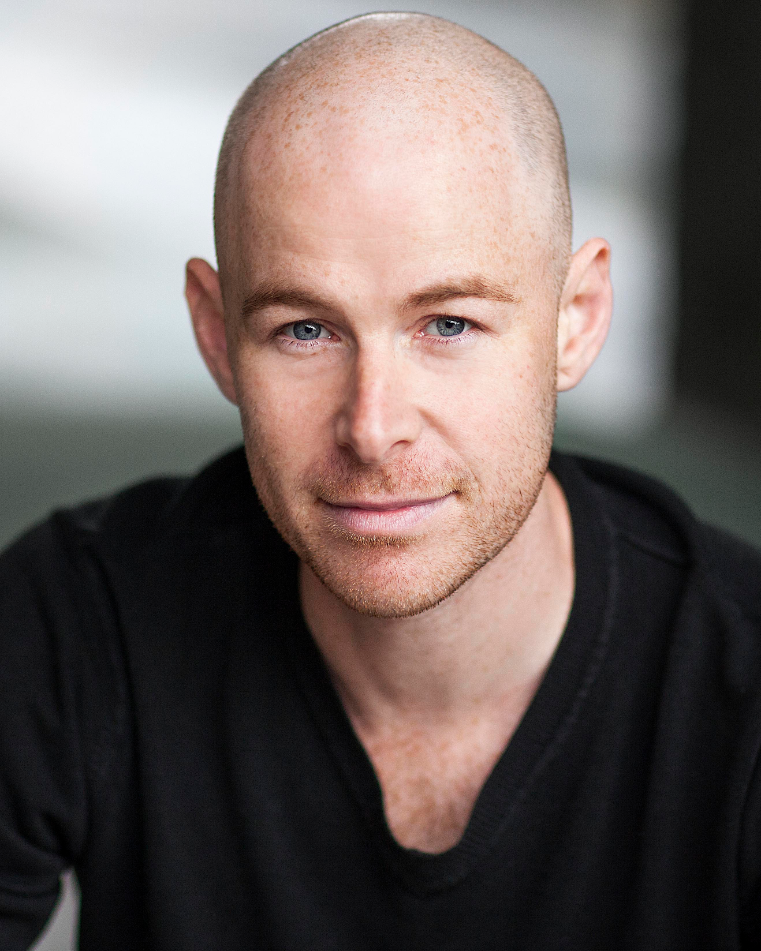 Founder of Vocabilities, Darren McStay trained initially as an actor and musician. With over twenty-eight years of experience recording in studios and performing on stage, he has amassed a wealth of expertise in his field.
He began voice coaching in 2008 and has since helped thousands of people find their confidence and realise their potential as voice-over artists and speakers alike.
Darren initially gained a certificate of distinction in Speech and Articulation from LAMDA before studying for an MA in Acting at East 15 Acting School. He also has the equivalent MA in Radio from the same school and is currently studying to complete his Grade 6 TEFL course through the London Teachers Training College.
To further his resources, Darren went on to complete two further diplomas, one in Life coaching and the other in Hypnotherapy.
As a musician, Darren has played for crowds of up to three thousand and appeared on the same billing as Scissor Sisters, The Cuban Brothers and The Blockheads. He has also performed at some of the UK's most exciting festivals like Glastonbury, Bestival, and Boomtown – to name only a few.
As a stage actor, Darren has worked at The National Theatre, The Royal Opera House, ENO (English National Opera), and has also performed in Warhorse in London's West End. As a film actor, he has appeared in over twenty-five films and he continues to work in both fields.
"Over the twenty-eight years of my career, I have been fortunate enough to have appeared before almost three and a half million people live worldwide. This has successfully led me to become an effective voice & performance coach, reaching over half a million people, in not only improving their voice and communicative potential but making positive changes to their lifestyle, beliefs and habits."
All of this experience gives Darren a diverse and unique set of tools to draw upon when working with his clients.
Readmore about: Darren McStay
Share Tool - Group Buy Tools and Premium WordPress From $1
DELIVERY POLICY:
When will I receive my course?
You will receive a link to download your course immediately or within 1 to 21 days. It depends on the product you buy, so please read the short description of the product carefully before making a purchase.
How is my course delivered?
We share courses through Google Drive, so once your order is complete, you'll receive an invitation to view the course in your email.
To avoid any delay in delivery, please provide an Gmail and enter your email address correctly in the Checkout Page.
In case you submit a wrong email address, please contact us to resend the course to the correct email.
How do I check status of my order?
Please log in to TheDLCourse account then go to Order Page. You will find all your orders includes number, date, status and total price.
If the status is Processing: Your course is being uploaded. Please be patient and wait for us to complete your order. If your order has multiple courses and one of them has not been updated with the download link, the status of the order is also Processing.
If the status is Completed: Your course is ready for immediate download. Click "VIEW" to view details and download the course.
Where can I find my course?
Once your order is complete, a link to download the course will automatically be sent to your email.
You can also get the download link by logging into your TheDLCourse account then going to Downloads Page.