Antoine Camobell – VA Mastery
Salepage: Antoine Camobell – VA Mastery
In this VA Mastery course for real estate investors you will learn everything you need to know and more on how to build a team, systematize, and pump your business full of hot leads at an extremely low cost utilizing Virtual Assistant's
I will go over
My "Dream Team" employee structure to scale up the business
Using KPI's to predict revenue and hit your goals
My "Core 4" Marketing Process
How to hire and train an acquisitions manager, dispositions manager, and more
How to stay compliant with the Do-Not-Call list
Our high converting seller script
Who to hire and where to find them
How to avoid high turnover with your calling agents
How to train new callers in less than a few hours
How to cut cold calling lead costs down by 50%
What to pay your calling agents
Setting income goals to determine how many calling agents to call
Target numbers for your agents to hit on a weekly basis
YOU WILL LEARN ALL OF THIS AND MORE!
Your Instructor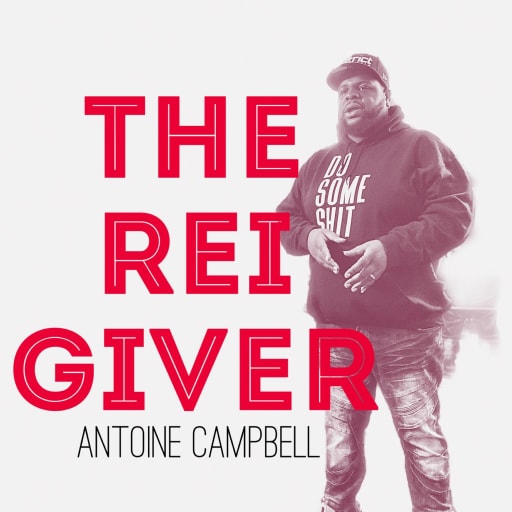 Antoine was born and raised in Washington DC. He is a loving husband and a father. The love for his family has always been the fuel for his fire, his "why" that pulls him towards his goals, and the reason to go above and beyond on what he is doing. As an entrepreneur, he loves learning and finding new ways in putting his craft to the next level.
At an early age, he already started learning the profound meaning of work ethics, quality work, integrity and being proud of what you do. He was nine years old when he was sweeping floors and stacking drinks in the fridge at his local corner store. During the summer of his childhood he was helping his grandfather and that is when he learned so much about real estate and grew passionate for it. He planned on being a real estate agent after graduating HS but then the market crashed. He took a job at a hotel for 7 years. While working, he plotted his path towards his goal and be a successful real estate entrepreneur.
Currently, he owns a real estate company that operates virtually and in an almost auto-pilot fashion. His effective team reaches out to thousands of leads, closes deals and generates revenue. All this while he works on giving back to people. Helping people achieve their financial happiness thru sharing his experiences and knowledge about the real estate landscape. He strives to provide value to his community and put people "ON".
If Antoine isn't grinding, you can see him enjoying a cigar while listening to some audio books, and spending time with his family and friends.
Get to learn more about what he can share with you here or see him live in action helping other people succeed.
Course Curriculum
Finding and Managing a Team of Rockstar VAs
VA – Who Are They (20:21)
VA – Common Roles and Responsibilities (4:21)
Finding Your Rockstar VA (16:30)
Where to Find My Rockstar VA (5:02)
Managing a Team of Rockstar VAs (32:07)
Bonus Section – How to Treat Your VA (4:52)
Lead Flow Process (12:06)
Unlimited Leads and Numbers – Bad Credit List Hacks (9:59)
Virtual Assistant Courses
How to Be an REI Virtual Assistant (11:20)
Phone Mastery – Cold Calling and Scripts (11:56)
Readmore about: Antoine Camobell
Share Tool - Group Buy Tools and Premium WordPress From $1
DELIVERY POLICY:
When will I receive my course?
You will receive a link to download your course immediately or within 1 to 21 days. It depends on the product you buy, so please read the short description of the product carefully before making a purchase.
How is my course delivered?
We share courses through Google Drive, so once your order is complete, you'll receive an invitation to view the course in your email.
To avoid any delay in delivery, please provide an Gmail and enter your email address correctly in the Checkout Page.
In case you submit a wrong email address, please contact us to resend the course to the correct email.
How do I check status of my order?
Please log in to TheDLCourse account then go to Order Page. You will find all your orders includes number, date, status and total price.
If the status is Processing: Your course is being uploaded. Please be patient and wait for us to complete your order. If your order has multiple courses and one of them has not been updated with the download link, the status of the order is also Processing.
If the status is Completed: Your course is ready for immediate download. Click "VIEW" to view details and download the course.
Where can I find my course?
Once your order is complete, a link to download the course will automatically be sent to your email.
You can also get the download link by logging into your TheDLCourse account then going to Downloads Page.