THE ROOMS OF HANSA SDX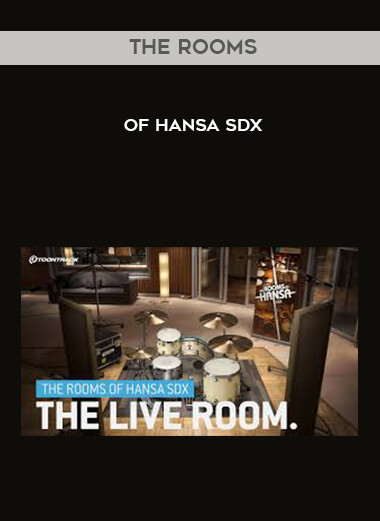 Salepage : THE ROOMS OF HANSA SDX
Arichive : THE ROOMS OF HANSA SDX
A WALL OF SOUND.
A massive collection of drums captured in the four different rooms of the Hansa Tonstudio.
The Rooms of Hansa SDX features drums produced by Grammy Award-winning recording/mixing engineer Michael Ilbert in one of the most iconic studios currently in existence: the Hansa Tonstudio in Berlin, Germany. With a broad and handpicked collection of drums captured in all four available rooms on the studio premises, this SDX showcases an incredible width in regard to both tonal range and ambience.
Welcome to a unique collection of drums, all touched by the inimitable soul of a studio whose legacy is forever etched in music history.
FEATURE SPOTLIGHT
– Six (6) complete kits in addition to many optional configurations
– In total, 12 snares and 7 kicks as well as a broad collection of hi-hats and cymbals
– Produced by Grammy Award-winning recording/mixing engineer Michael Ilbert (Adele, Taylor Swift, Katy Perry, Pink, Muse, Ed Sheeran)
– Recorded at the legendary Hansa Tonstudio in Berlin, Germany
– Features four individual room configurations including the iconic "Meistersaal"
– "Meistersaal" setup recorded in 5.1 surround with two additional height/ambience microphone pairs
– Also includes an extra stereo ambience captured in the famous Hansa staircase (available for select kits)
– Comes with a collection of drum MIDI grooves
Share Tool - Group Buy Tools and Premium WordPress From $1