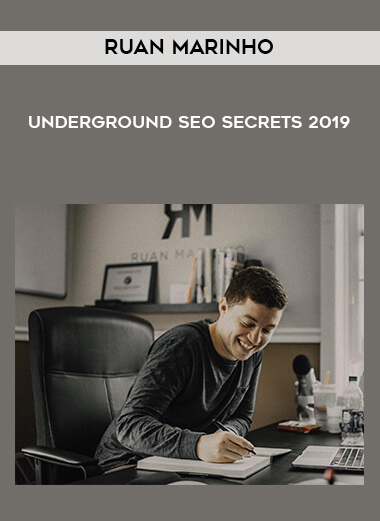 Sale Page: Ruan Marinho – Underground Seo Secrets 2019
Archive: Ruan Marinho – Underground Seo Secrets 2019
Discover A New Level Of Digital Marketing Success By Leveraging The #1 Website In The World's Google.
Hey, I want to work with you
If you're looking for a solid way to make extra online income, you've come to the right place in just in the past year, I've dedicated my life to one thing and one thing only!
Free Local Targeted Traffic!
The truth is a I've never paid a penny for traffic. And i've redefined my process on video so you can replicate the same.Businesses will pay you money to bring them leads. Using Google, you can get leads for free
Now how can this help you?
The Easiest Way
Have you ever wondered, how many people search Google everyday?
Google traffic simply is the highest converting traffic
And it is free.
Meaning you don't pay for a visitor ever
Why is this such a big opportunity?
Simply put, every business need traffic
Regardless of the business model
With no traffic there are no sales
The truth is every other marketing method for a small business is not sustainable
Why are businesses spending this much money on SEO?
Well, SEO actually works
Paid advertising deprives local business. It forces you to:
Seem desperate for customers
Spend too much money
Attract the wrong customers, tire kickers
No business should not have to rely on paid traffic
They need a predictable lead generation system in place
In fact, the average person sees 500 advertisements per day
This is called advertising clutter (see image below)
This is not a predictable system
Instead it is a money pit and often results in:
Dissatisfied clients
Unreasonable expectations
Low paying retainers
You see SEO is like planting a seed and growing a tree over time
Paid advertising is like filling a bucket of water with a giant hole at the bottom
You need to keep refilling the bucket to have water
Businesses care about one thing
Results
Regardless if you have fancy business cards, clothes, cars, or a fancy office they want to see results
It is simply the reason as to why you're not getting them to accept your offer because you have nothing to show.
Read more about: Ruan Marinho