Robert Dilts – Tools for Dreamers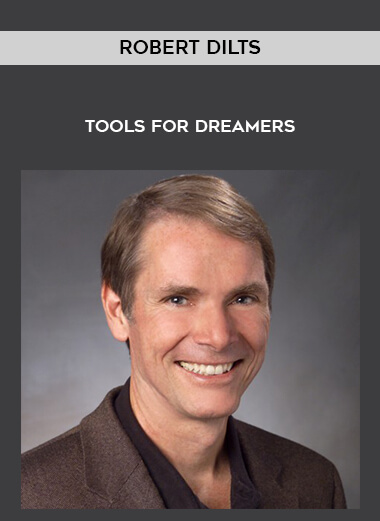 Salepage :
Robert Dilts – Tools for Dreamers
Arichive : Robert Dilts – Tools for Dreamers
Thomas Edison said that the process of invention is 1% inspiration and 99% perspiration. The implication of this statement is that most creative activity is in fact an incremental process that has a structure and requires organization and constant effort to maintain. In many ways, however, creativity has remained elusive—a seemingly mysterious gift that you either have or you don't have—rather than a set of skills that can be transferred and managed systematically and explicitly.
Neuro-Linguistic Programming (NLP) provides a set of tools that can allow us to take major steps toward the overcoming of this limitation. The field of Neuro-Linguistic Programming has developed out of the modeling of human thinking skills. The NLP modeling process involves finding out about how the brain ("Neuro") is operating by analyzing language patterns ("Linguistic") and non-verbal communication. The results of this analysis are then put into step-by-step strategies or programs ("Programming") that may be used transfer the skill to other people and applications.
NLP provides a way to look past the behavioral content of what people do to the more invisible forces behind those behaviors; to the structures of thought that allow people to perform effectively. NLP provides a framework and a language that allows one to model the relevant mental strategies used by creative and innovative people so that those inner processes can be communicated about, stimulated and managed in a systemic way. Through NLP, we can:
Share Tool - Group Buy Tools and Premium WordPress From $1