Miranda Hammer – The 14-Day Plant-Based Challenge
Salepage: Miranda Hammer – The 14-Day Plant-Based Challenge
Description of The 14-Day Plant-Based Challenge
A Nutritionist's Guide To Reclaiming Your Energy & Finding Your Glow
Who Is The 14-Day Plant-Based Challenge Course For?
The 14-Day Plant-Based Challenge Class Is Perfect For You If:
You've heard about the benefits of living plant-based, but have no idea where to begin.
You want to ensure that you are getting enough nutrients (including protein!) into your diet while adhering to a plant-based lifestyle.
You want a lifestyle that is not only beneficial to your health, but also to the environment.
You want a simple way to bring health and vitality into your life.
You want someone experienced and credible to simply make it easy for you.
The 14-Day Plant-Based Challenge
By enrolling in this class, you'll gain imperative knowledge on how to:
Get enough protein.
Stock your pantry.
Make a variety of plant-based meals.
Make plant-based eating easy, fun, and super delicious.
What you'll learn in The 14-Day Plant-Based Challenge?
Getting Started On Your Plant-Based Journey
Learn a little more about Miranda and this class, as Miranda walks you through its structure, who it was designed for, and what you can expect to learn. She'll also cover the class roadmap, and explain why this challenge is the best way to get started on a plant-based diet.
What A Plant-Based Lifestyle Is & Why You Should Lead One
In this module, Miranda provides you with a solid foundation for what a plant-based diet entails. She'll also explain the various ways in which this diet can improve your health, the many myths there are about it, how eating plant-based is good for the world at large, and how to be sure you're always getting the proper nutrition you need.
Setting Yourself Up For A Successful Challenge
Taking the time to properly set yourself up is step one for transitioning to a healthier and more sustainable way of life. Miranda explains how to properly stock your pantry to optimize your plant-based challenge and lifestyle, how to make sure you're always consuming the highest quality ingredients, and what the most important pieces of equipment to have in your kitchen are.
All The Support You Need To Make Your Challenge A Success
Transitioning to a new lifestyle can be tough, but have no fear! Miranda discusses the most effective ways for alleviating some of the most common issues she sees during the transition, such as dealing with cravings and continuing to eat socially.
How To Cook Amazing Plant-Based Meals
It's time for the most delicious part of class! Learn how to make mouth-watering raw brownies, cauliflower "steaks," plant-based tacos, brunch-winning french toast, and more!
Setting Yourself For Success Long Into The Future
Congratulations! You've completed the 14-day plant-based challenge! This final module will help you prepare for life after the challenge, with tips and tricks to make plant-based living work for you long-term.
About Miranda Hammer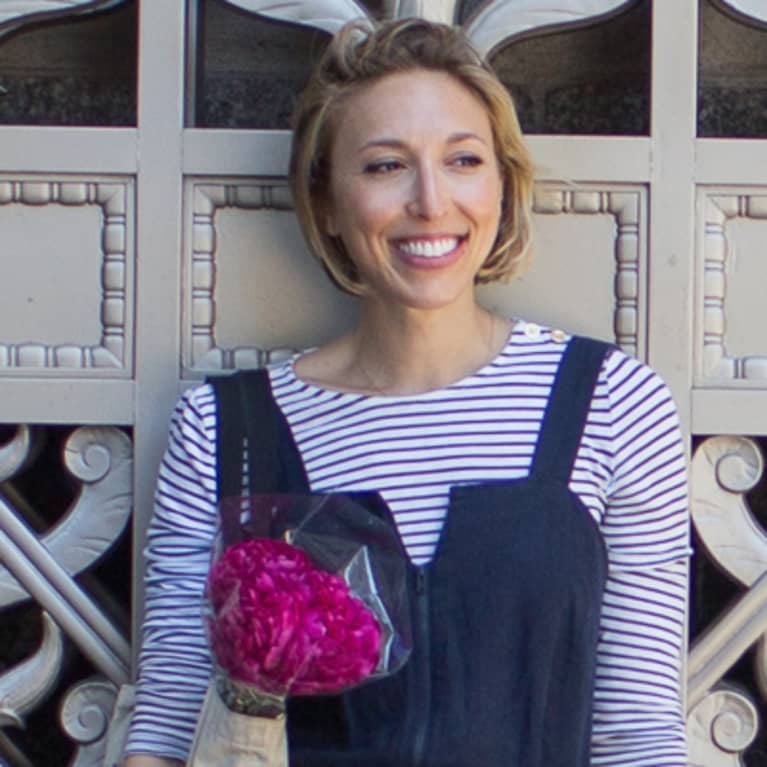 Miranda Hammer is a New York City based Registered Dietitian and founder of the clean-eating, healthy-living blog Crunchy Radish.
Her health and wellness philosophy focuses on health-supportive, plant-based, seasonal eating, and balanced living.
She works with private clients on various nutritional and lifestyle issues as well as develops recipes and content for brands and media outlets.
Readmore about: Miranda Hammer
Share Tool - Group Buy Tools and Premium WordPress From $1