Laura Silva – Manifest Like A Millionaire
Sale Page: Laura Silva – Manifest Like A Millionaire
Description of Manifest Like A Millionaire
THIS WILL INTENSIFY YOUR SILVA EXPERIENCE IN A WAY OTHER SILVA GRADUATES BEFORE YOU HAVE NEVER ENCOUNTERED.
At T. Harv Eker's Millionaire Mind Intensive Seminar in Los Angeles, I was urged by an unseen force within me to reveal some very crucial, time-tested, and scientifically proven tools and techniques that would empower the lives of those present that day.
My goal at that seminar was to give them EVERYTHING I had..lock, stock and barrel. No holds barred.
What happened next was amazing. As everyone listened and participated in the live Silva exercises, I could feel the entire room bursting with good vibrations. I studied the faces of the delegates, their posture and their reactions, and I knew they were processing new information and rewiring their old subconscious programs about money.
Thankfully, I had a professional cameraman to record every second of it so I can share it with you now.
Why?
Because what I revealed then and have decided to reveal to you NOW is rightfully yours.
YOU HAVE THE RIGHT TO KNOW YOUR TRUEST POTENTIAL AND UNRAVEL YOUR DEEPEST STRENGTHS SO YOU CAN HAVE IT ALL OR BETTER!
What I am talking about are life-altering secrets that, together with the Silva Life System, will allow you to rise against your challenges, fulfill your goals, reap profits from your positive attitude, fortify your belief system and empower you to achieve everything you have ever dreamed of…and better!
IMAGINE BEING ABLE TO:
VAPORIZE ALL THE BAD STRESS THAT HAS BEEN NAILING YOU DOWN
ATTRACT WHAT YOU WANT AND MUCH MORE INTO YOUR LIVING EXPERIENCE
HAVE A HEALTHY, EVER-EXPANDING RELATIONSHIP WITH WEALTH
DELETE NEGATIVITY WITHOUT AN AFTERTHOUGHT
OPTIMIZE YOUR BRAIN POWER LIKE A LIGHT SWITCH
GAIN POWERFUL INSIGHTS OF THE UNIVERSE AND OF THE SELF
CHANGE DAMAGING HABITS IN ALL ASPECTS OF YOUR LIFE
EXPERIENCE MULTI-DIMENSIONAL TRAVEL WHERE DOORS OF OPPORTUNITY OPEN AT YOUR ARRIVAL
What you'll learn in Manifest Like A Millionaire
PART 1: ALPHA ANCHOR FOR SUCCESS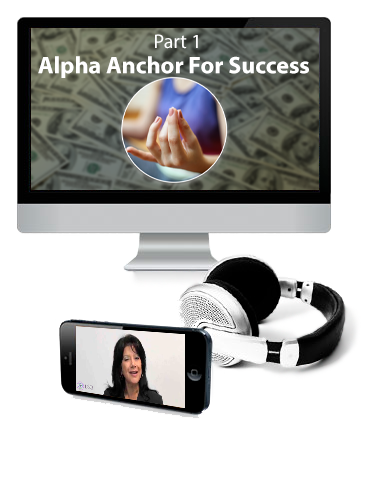 Mental Anchors help lock in optimal human potentials to help you achieve success in all areas of life. They help connect you with mental states, attitudes, capabilities and resources that help you excel in getting the job done with efficacy and excellence.
Alpha Anchor Exercise will help you lock in those necessary states and resources on the spot. You will learn and experience how easy it is to establish and access these valuable anchors.
PART 2: MULTI-DIMENSIONAL TRAVEL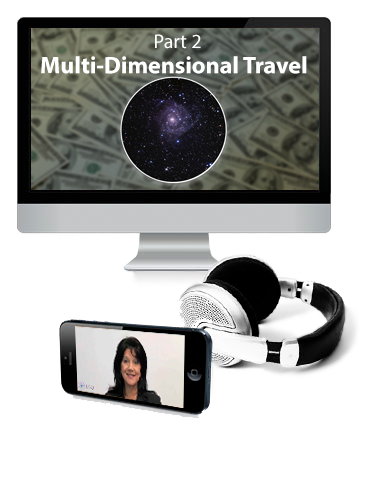 Your intelligence is free to move through time and space with no boundaries whatsoever. This freedom allows your intelligence to seek out information that can be applied to solving problems of all kinds and let's face it, the more problems you solve…the greater success you achieve.
Fantastic Voyage Meditation takes you through the various dimensions of matter from the microcosm to the macrocosm. it opens the door to all existing information for your use in problem solving and success building.
PART 3: FOUR PILLARS OF SUCCESS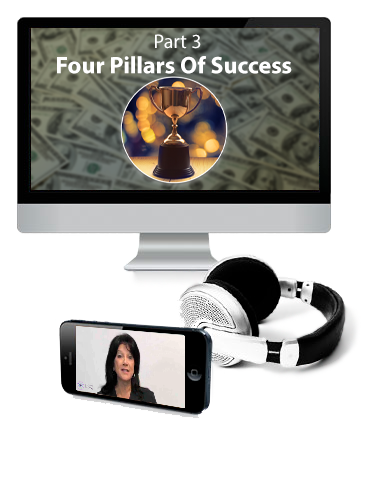 There are four basic areas of success; 1. Stress Management, 2. The Value of Positive Thinking, 3. How to Create Empowering Beliefs and 4. How to Use More Brain and Mind. By understanding the power behind these pillars of success you free yourself to create your path to abundance and financial freedom.
Mirror of the Mind for Career Meditation incorporates the four Pillars of Success and takes you on a mental reprogramming experience to upgrade all aspects of your career.
Read more about: Laura Silva
Share Tool - Group Buy Tools and Premium WordPress From $1