James Burchill – Evernote Exposed: How To Maximize Your Productivity Quickly
Salepage: James Burchill – Evernote Exposed: How To Maximize Your Productivity Quickly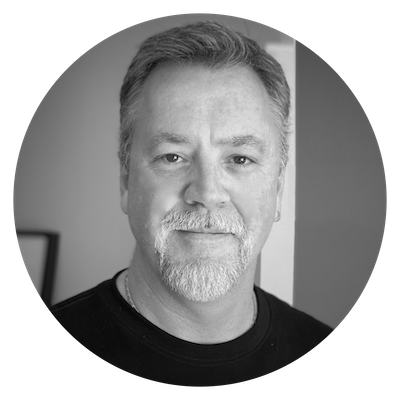 Forget the bloated "everything" courses. Productivity is about ignoring stuff. Here's what you need and nothing else.
Using Evernote is easy… using it productively takes practice and this course teaches you how. Uncover a simple yet powerful system that anyone can quickly apply to SAVE HOURS and BE MORE PRODUCTIVE – guaranteed. Take your use of Evernote to new levels of productivity – enroll today.
Based on the #1 Amazon Best Selling Book "EVERNOTE EXPOSED" this course shows you quickly how to be more productive. *Book not required.
"This course is absolutely fantastic. I've been using Evernote for years and knew that there was a better way. I always thought I would find the time and organize and standardized my use of Evernote. James has done the work for me and shared it in a very logically organized easy to implement fashion in this course. If you use Evernote and you don't feel like you have your process or understanding optimized you may want to give this course a try. It's a life changer for me." — Robert U Smith
Discover the best-practice formulas for:
setting up notebooks,
choosing a workable tagging strategy,
when and why to use temporary notebooks,
email automation tricks and
how to archive everything properly
managing a centralized ToDo system (inspired by the 'Getting Things Done' model.)
A Richer Multi-Media Experience
In addition to live screen capture video, the author includes actual footage of his office and desk setup and shows you how he personally uses the various tools and technology to manage his personal and professional life.
BONUS: Behind The Scenes Evernote Shared Notebook – Over 7,000 Extra Words!
Along with the training materials, cheat sheets and tactics, the author is including OVER 7,000 words of additional material in a special "behind the scenes" private Evernote notebook. Access to this exclusive library is immediate when you enrol in this unique course about Evernote personal and professional productivity.
No Risk To You
Remember, this course is guaranteed for a FULL 30 DAYS so you are free to apply the Evernote Exposed training to your personal and professional life. If for any reason you don't feel this course met your expectations you may request a prompt and courteous refund – no questions asked.
Take Action Now
Don't delay, enrol in Evernote Exposed today and begin benefitting from the extra time, the sense of control and the new knowledge you are now more productive than ever before.
What are the requirements?
You should have Evernote installed on your computer, tablet or smartphone.
You should have a basic/beginner knowledge of Evernote … at least enough to open the application and explore.
What am I going to get from this course?
Navigate and use Evernote with ease
Configure your notebooks, stacks and tags for optimal productivity
Use the secret Evernote email interface to add notes
Use Evernote's Webclipper, Skitch and ScanSnap utilities
Set reminders and other "never forget" features
Is this course for you?
This course is meant for anyone who wants to take their "occasional" use of Evernote to a whole new level of personal and professional productivity. No special Evernote skills required – just a willingness to learn a new, better way of using this powerful tool.
Your Instructor
James C. Burchill has been a technical consultant, instructor, software developer and database analyst since 1987. He's authored three best-selling books and over a dozen courses. Since 2014, he's helped more than 32 thousand people become more productive and profitable. He's a passionate supporter of local business, producing numerous free events and a local TV show. James is also a certified NLP, marketing automation and productivity coach. When he's not working, James enjoys exploring Canada on his motorcycle, digital painting, and cooking for his friends.
Readmore about: James Burchill
Share Tool - Group Buy Tools and Premium WordPress From $1