Burton Richardson – Intro to Jeet Kune Do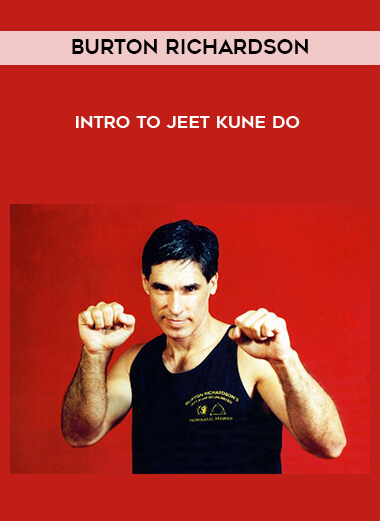 Salepage :
Burton Richardson – Intro to Jeet Kune Do
Arichive : Burton Richardson – Intro to Jeet Kune Do
Featuring Burton Richardson Jeet Kune Do is the martial art conceived by Bruce Lee. In Part One, Burton Richardson explains the reasoning and philosophy behind the JKD concept. He starts the training with Kali double stick drills and striking patterns used to develop coordination, focus and martial technique. Burton translates the weapons motions to empty hands and teaches you to flow from one move to the next. Also covered is an overview of joint locks. 1992. 55 minutes. ABSORB WHAT IS USEFUL, REJECT WHAT IS USELESS is a credo Burton Richardson has followed his entire martial arts life. Clearly, Bruce Lee's words were not wasted on Richardson, who has spent his martial arts career dissecting systems for the most efficient and effective techniques. From a lifetime study of Jun Fan, Jeet Kune Do concepts, Kali, Thai Boxing and Indonesian Pentjak Silat comes this fascinating and revealing three DVD series called JEET KUNE DO CONCEPTS. Richardson is more than just another in a string of JKD practitioners. A certified Thai Boxing instructor and longtime student of Guro Dan Inosanto, Richardson has taken the best of many styles and puts it into a system that works! Jeet Kune Do concepts is the art many believe Bruce Lee would have created had he continued his lifetime of experimentation. Years of study have gone into the creation of these DVDs. Burton was elected Self Defense Instructor of the year by Black Belt Magazine and he was inducted into their hall of fame. Originally from Los Angeles, he currently lives in Hawaii and teaches classes in Honolulu when he is not traveling the world teaching seminars.
Share Tool - Group Buy Tools and Premium WordPress From $1